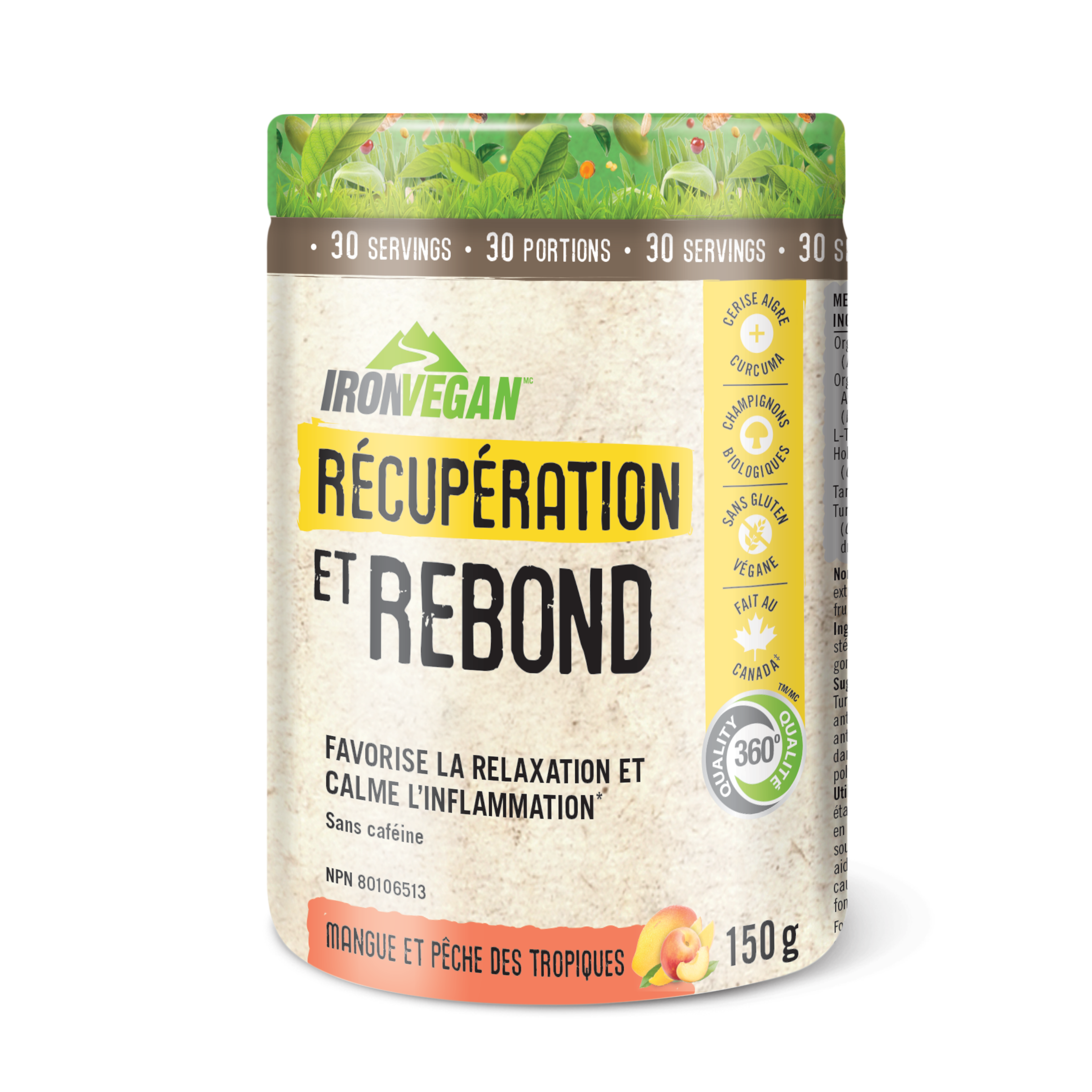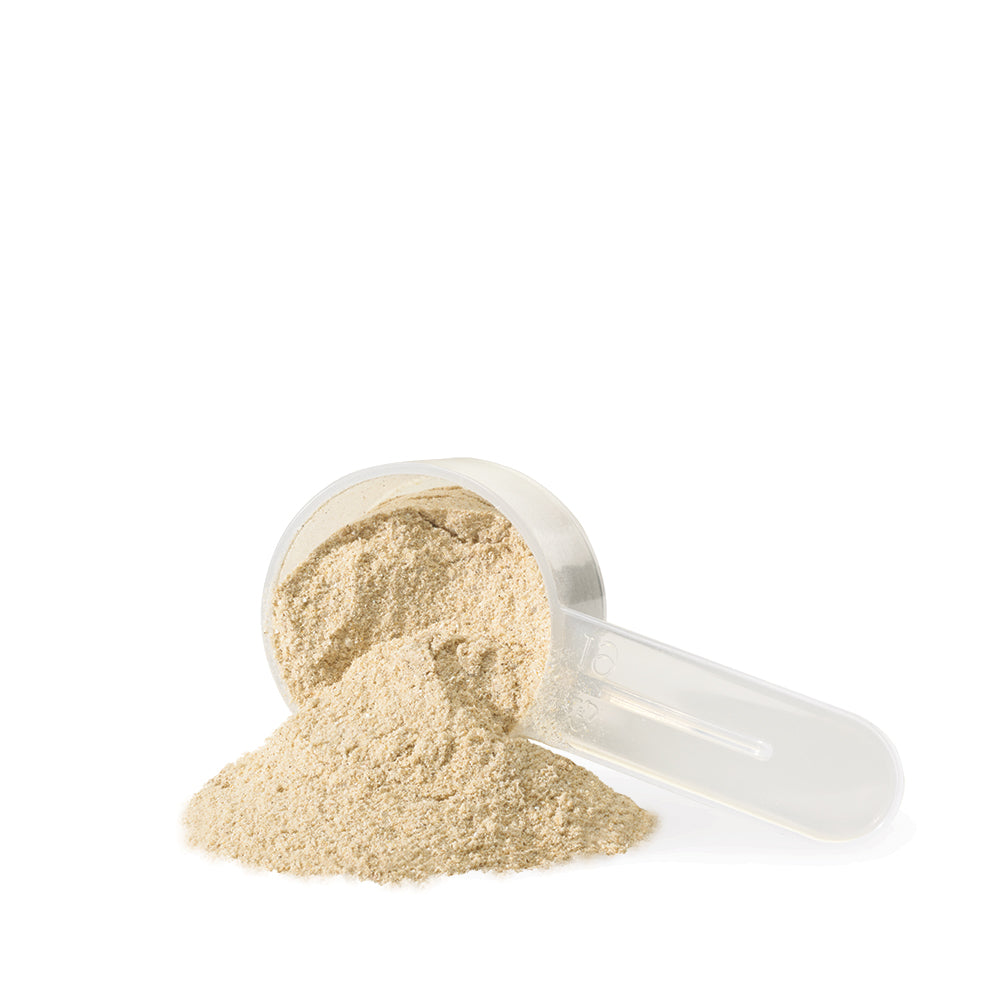 Iron Vegan Rebound Recovery
What is Optimal Self State? It is to bring the body to an optimal level of readiness so one can perform at one's best. Iron Vegan Rebound Recovery puts your body and mind into an optimal self state by promoting relaxation and relieving inflammation. Consume once a day, after exercise or at night to shift your body and mind into the optimal self state.

This Iron Vegan post-workout adaptogen and antioxidant blend offers natural herbs to help you relax and reduce inflammation. These herbs include Ashwagandha, Organic Mushrooms, Tart Cherry and Turmeric.
---

Gluten-Free

Caffeine Free

Made in Canada
Promotes Relaxation
Rebound Recovery provides a unique blend of adaptogens including Ashwagandha, Holy Basil, and Organic Chaga Mushrooms. This post-workout blend also features the non-protein amino acid L-theanine. In combination, these natural ingredients help temporarily promote relaxation.
Relieves inflammation
Each scoop provides you with the raw herb equivalent of 1,000 mg of Turmeric. Turmeric is traditionally used in Herbal Medicine as an anti-inflammatory to help relieve joint pain.
Source of antioxdants
Iron Vegan Rebound Recovery contains Tart Cherry and Turmeric. These ingredients provide antioxidants which protect the body from oxidative damage caused by free radicals.
Includes tart cherry & turmeric
Includes tart cherry & turmeric
Organic Mushroom
Consuming Rebound Recovery is a naturally relaxing way to support your body after a workout or an active day. The active ingredients also help relieve inflammation to promote optimal recovery.
How To Use
Add 1 scoop (5g) to 250ml of hot or cold water once per day. 
Cautions: Do not use this product if you are pregnant or breastfeeding. Avoid taking with alcohol or products that cause drowsiness. Consult a health care practitioner prior to use if you have a heart condition or diabetes, gallstones, a bile duct obstruction, stomach ulcers or excess stomach acid, taking any heart or blood pressure medication. Some people may experience drowsiness. Exercise caution if operating heavy machinery, driving a motor vehicle or involved in activities requiring mental alertness. Consult a health
care practitioner if symptoms persist or worsen.
How long will it take to get my order?

Iron Vegan offers free shipping on all orders via FedEx. Orders are shipped within 1 business day and typically delivered within 1 to 3 business days to most major cities*. Delivery to Territories and rural areas may take 5 to 10 business days**.

*Estimates reflect average non-holiday delivery times. Delivery timeframes are not guaranteed.

**For some Territory and rural addresses, last-mile delivery may be completed through Canada Post.
Do you ship internationally?

Unfortunately, due to differences in labelling requirements for natural health products, we are unable to offer shipping to addresses outside of Canada.
Are all Iron Vegan products Vegan?

Yes! Iron Vegan is proud to offer 100% plant-based performance nutrition supplements to help you reach (and exceed) your fitness goals.
Our customer support team is available Monday to Friday: 9am-5pm EST.
Contact Us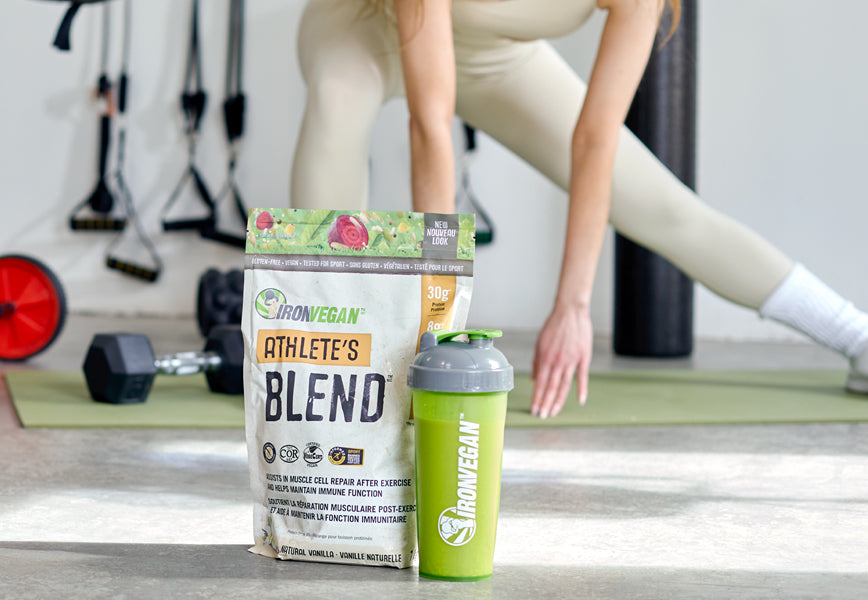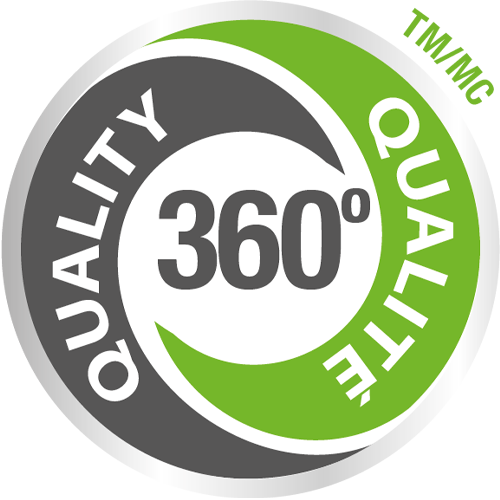 Quality is Our Obsession
We're committed to providing you with the best in plant-based nutrition. That means ethically-sourced, pure and authentic ingredients backed by industry-leading quality standards.
Learn More
This product has no reviews yet.