Rich with superfoods and high in protein, this Upside-Down Apple Blondie is a great post-workout snack!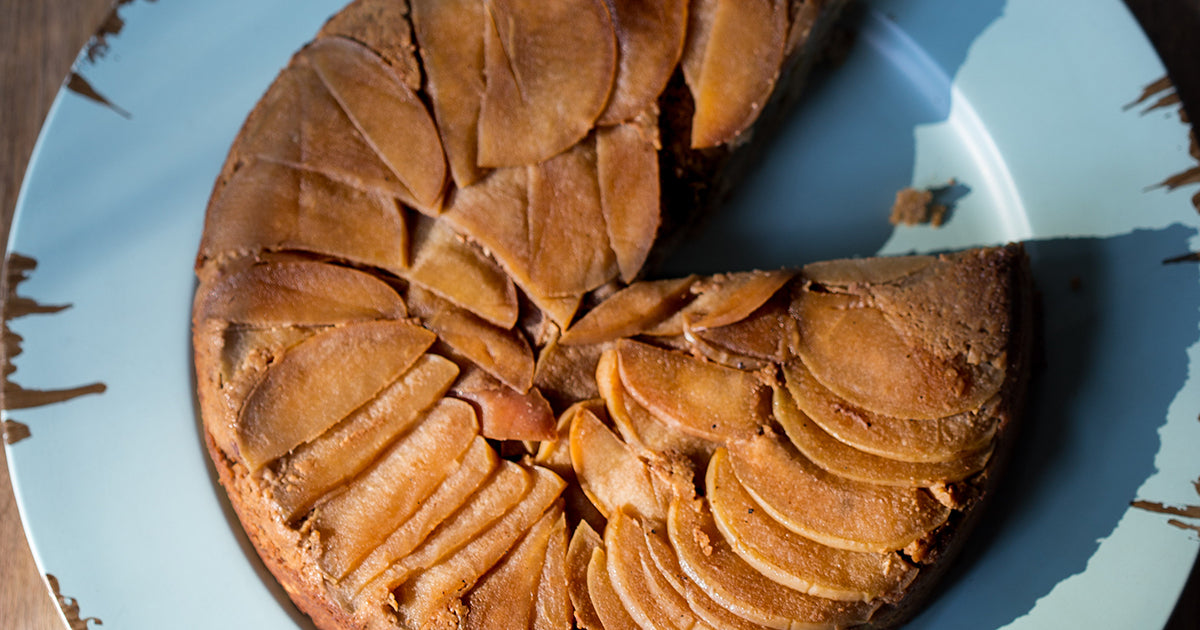 Ingredients
• 4 cups Cooked Chickpeas
• 1 cup Oats
• 1/2 cup Maple syrup
• 1 1/2 scoop Vanilla Iron Vegan Athlete's Blend
• 4 Tbsp Oat milk
• 2 Apples
• 2 Tbsp Coconut sugar
• 1/2 Tbsp Coconut oil
• 1/4 tsp Nutmeg
• 1/4 tsp Cinnamon
• 1/2 Tbsp Maca powder
• 1/4 tsp Turmeric powder
• 1 pinch Black pepper
• 1 tsp Baking powder
• 1 tsp Baking soda
• 1 pinch Salt
• 1/2 tsp Vanilla extract
Directions
1. Preheat the oven 350 degrees F. Grease and line a round cake pan.
2. Finely slice the apples.
3. Melt the coconut oil in a pan, add the apples and the coconut sugar and cook until slightly browned. Layer the apples at the bottom of the cake pan.
4. In a food processor mix together the rest of the ingredients until you got a smooth dough and then pour over the pan.
5. Bake for 30-35 mins or until a toothpick comes out clean.
6. Leave the cake to cool down for 10 minutes.
7. Place a plate upside down on top of the pan, then invert the pan, flipping the cake onto the plate.Enjoy! This is a great way to start your day or right after an intense workout!