Hearty, comforting and healthy, with a kick of heat!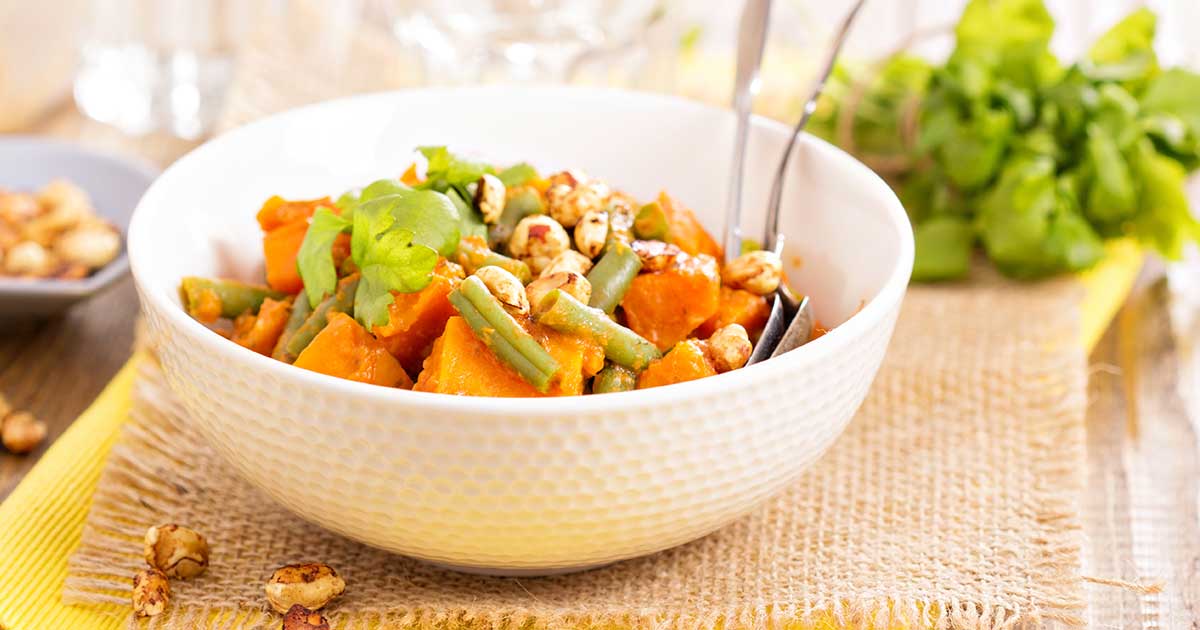 Ingredients
• 1 tbsp olive oil
• 1 onion, diced
• 2 cloves garlic, minced
• 1 medium sweet potato, chopped into cubes (approx. 2 cups)
• 2 cups vegetable broth
• 14 oz can diced tomatoes
• 1/4 cup all-natural peanut butter
• 2 teaspoons chili powder
• 1 teaspoon salt
• 14 oz can chickpeas, drained
• 2 cups kale, destemmed and chopped
Directions
1. Heat the oil in a Dutch oven or large pot over medium heat. Add the onion and sautée about 5 minutes, until translucent and just starting to brown in spots. Add the garlic and sautée until fragrant, about 1 minute.
2. Add the sweet potato, broth, tomatoes & their juices, peanut butter, chili powder, and salt. Stir well to ensure the peanut butter is thoroughly mixed in and there's no clumps remaining. Simmer, uncovered, for about 15-20 minutes, or until the sweet potatoes are tender.
3. Once the sweet potatoes are tender, add the chickpeas and the kale. Stir to combine and heat until the chickpeas have warmed through, and the kale has wilted.
Serve and dig in!