These strawberry-pistachio lemonade squares are great as a snack or even as a pre-workout!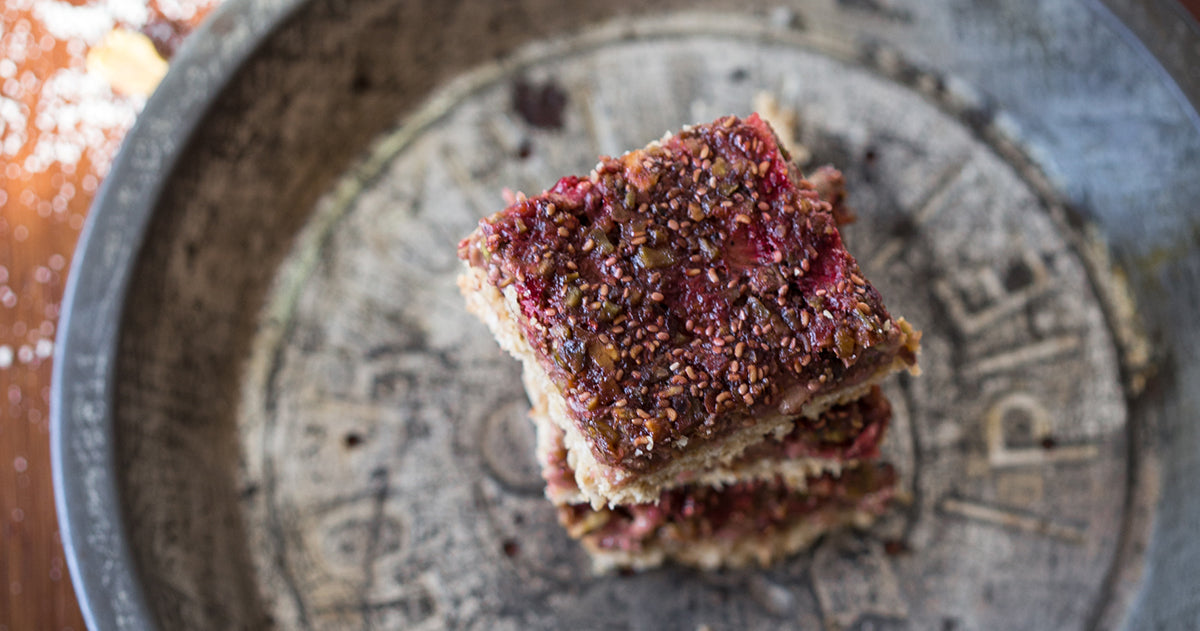 Ingredients
Crust
• 2 cups Almond Flour
• 1 cup Rolled Oats
• 1 scoop Iron Vegan Vanilla Protein
• 1/2 tsp Cardamom
• 1/2 tsp Baking Powder
• 1/4 cup Coconut Oil
• 1/3 cup Maple Syrup
• 3 to 4 drops Lime Extract

Strawberry Lemonade Mixture
• 1 Tbsp Coconut Oil or Olive oil
• 2 cups Strawberries (chopped)
• 1 cup Raspberries
• 1/2 cup Pistachios (roughly chopped)
• 4 Tbsp Maple, Agave or Coconut Syrup
• 2 Tbsp Chia Seeds
• 1 tsp Lime Zest
• 2 Tbsp Lime Juice
• 1 tsp Vanilla Extract
• 2 Tbsp Water
Directions
1. Preheat the oven to 350°F. Combine all ingredients for the crust in a food processor for a few pulses until you get a dough texture. Set aside.
2. Next, create the strawberry mixture. Add the pistachios in a preheated medium saucepan and let them toast. Then, add the coconut oil, raspberries, strawberries, lime juice, vanilla extract and syrup, combine and let the mixture bubble for 2 minutes. Lower the heat, add the lime zest, water and chia seeds. Set aside and let it cool completely.
3. Press the crust mixture into a 20cm x 20cm square pan, evenly distributed. Place in the oven and bake for 12 to 15 minutes. Set aside and let it cool.
4. Once the crust is cooled, add the filling mixture on top and bake for another 20 minutes or until the top gets golden brown.
Cool before serving. Enjoy!