Try making these super delicious protein-packed hazelnut bites to enjoy after your next workout!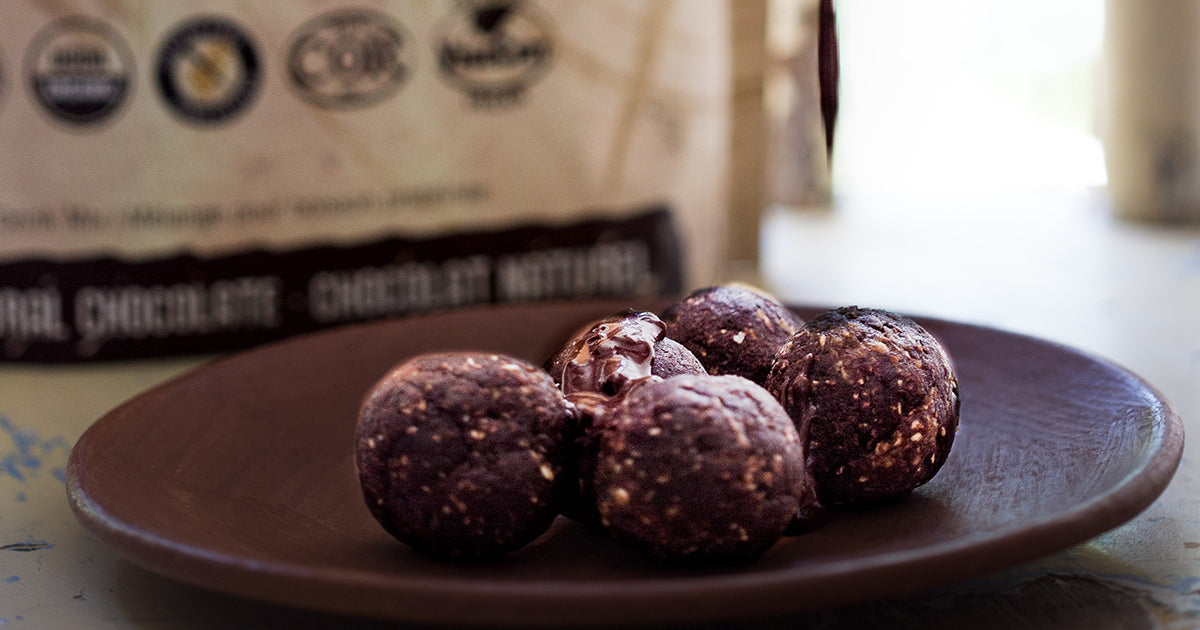 Ingredients
Hazelnut Bites
• 20 pieces Roasted hazelnuts
• 1 cup Oats (flour)
• 2 scoop Iron Vegan Sprouted Protein- Chocolate
• 1/2 cup Cocoa powder
• 2 Tbsp Almond or Hazelnut butter
• 1/2 cup Ground hazelnuts
• 1/2 cup Soaked pitted dates
• 1 Tbsp Maca powder
• 1 pinch Salt
• 1/4 tsp Vanilla extract
• 3 Tbsp Oat milk

Chocolate Coating
• 200g Chopped unsweetened or semisweet chocolate
• 1 Tbsp Coconut oil
Directions
1. Before you start, preheat your oven 350 degrees and roast your hazelnuts for 15 mins on a baking sheet.
2. Let them cool completely, then place them in a resealable plastic bag and seal.
3. Roll the nuts back and forth on a hard surface to separate them from their skins. Set aside.
4. Make the oat flour by putting 1 cup of oats in a blender and blend until fine.
5. Soak the pitted dates in warm water for 10 mins.
6. In a food processor mix the oat flour, protein powder, cocoa powder, nut butter, 1/4 cup of ground hazelnuts, soaked pitted dates, maca, salt, vanilla and oat milk. Process until you get a paste. Add more oat milk if necessary.
7. Take 1 Tbsp of the dough, place one roasted hazelnut in the center, wrap the sides and roll each into balls. Repeat the same process until you have formed all of them.
8. Roll each ball into the other 1/4 cup of ground hazelnuts.
9. Melt the chocolate for the coating, add the coconut oil.
10. Dip each ball into the melted chocolate. Lift it out of the chocolate with the fork. Let them set at room temperature. Enjoy!