Enjoy the taste of the holidays with these festive gingerbread cupcakes.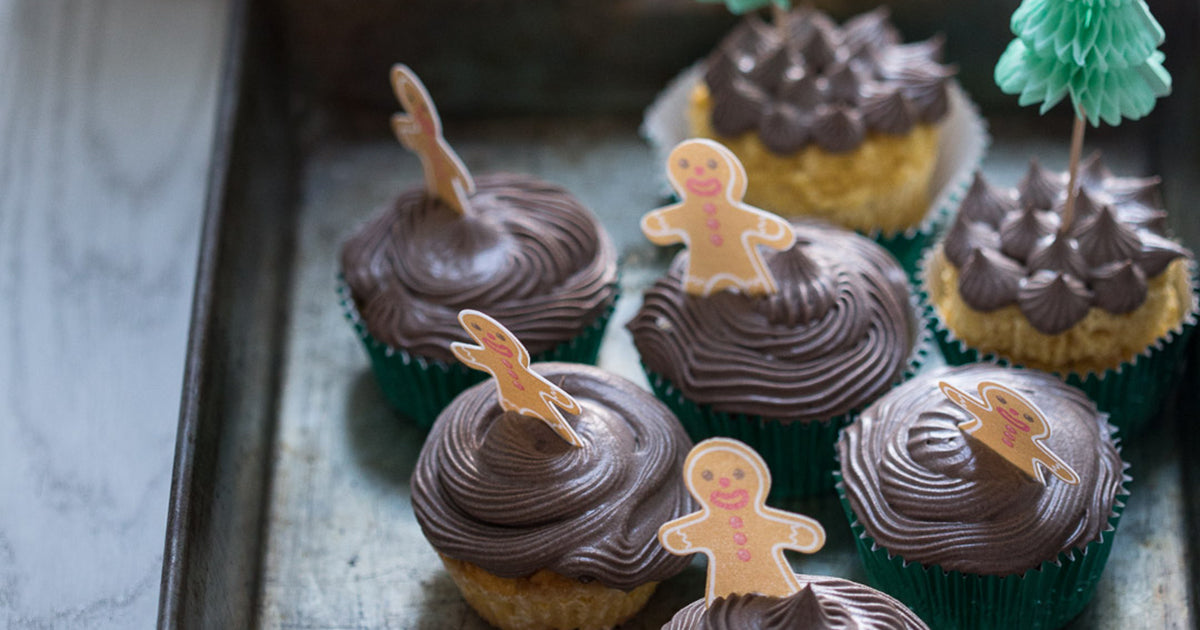 Ingredients
Cupcakes
• 1 3/4 cup All-purpose flour
• 1 scoop Iron Vegan Sprouted Protein Vanilla
• 1/2 tsp Baking soda
• 1 tsp Baking powder
• 1 tsp Powder Ginger
• 1/4 tsp Cinnamon
• 1 tsp Salt
• 1 cup Sugar
• 1 cup Sweet Potato Puree;
• 1 cup Canned Coconut Milk
• 1/2 cup Aquafaba
• 2 tsp Apple Cider Vinegar
• 1 tsp Vanilla Extract
• 1 Tbsp Canola Oil

Chocolate Frosting
• 1 1/2 cup Coconut Cream
• 1 1/2 cup Semisweet Vegan Chocolate Chips
Directions
1. Preheat the oven to 350°.
2. Make the frosting first. Fill a small saucepan with water over medium heat and put a mixing bowl on top. The idea is to make a double boiler. Add the chocolate chips, melt them. Once they're melted remove from the heat.
3. In a mixing bowl, mix the melted chocolate with the coconut cream until it's silky smooth. Let it rest in the fridge for 45 mins.

Now, it's time to make the cupcakes.
1. Line 2 cupcakes pan with cupcake liners.
2. In a large bowl mix the dry ingredients: flour, protein powder, baking soda and powder, ginger, cinnamon, salt, and sugar.
3. In another bowl, whisk together the sweet potatoe purée, coconut milk, aquafaba, vinegar, vanilla extract, and canola oil.
4. Add the wet ingredient mixture with the dry ingredients, mix until well combined, do not overmix.
5. Fill about two-thirds of the cupcake liners, bake for 17 to 20 minutes or until a toothpick comes out clean. Set aside to cooldown.
6. To assemble, transfer the chilled chocolate frosting to a piping bag and pipe onto cupcakes.Enjoy!