Satisfy your chocolate cravings with a tasty, refreshing smoothie bowl. Customize with your favourite toppings for flavourful combinations.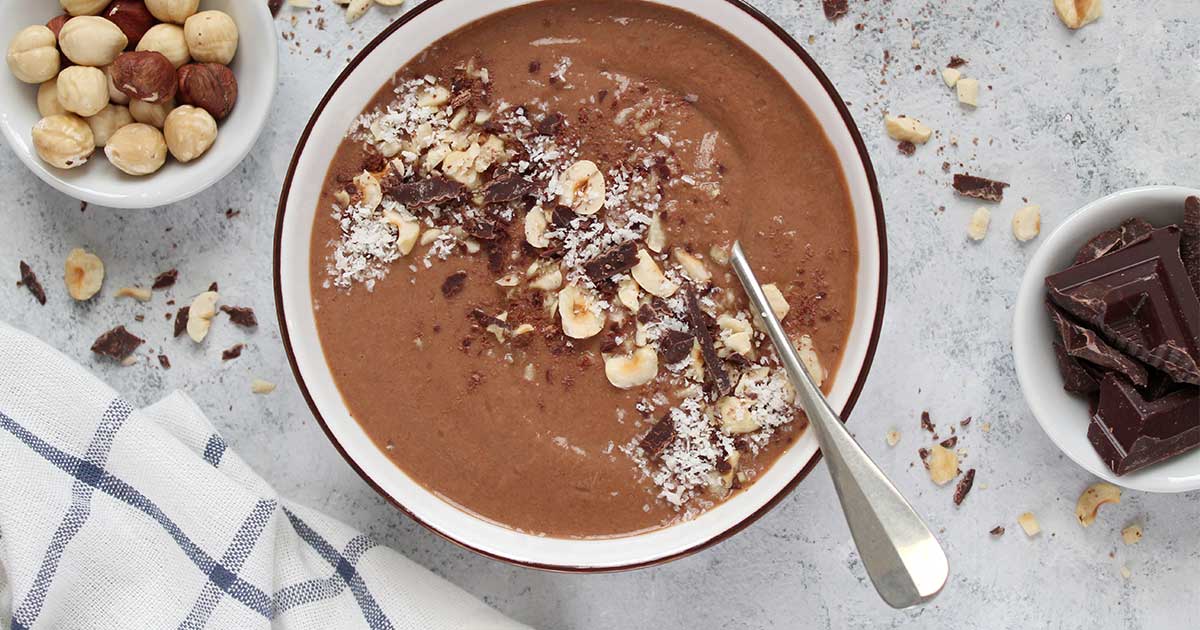 Ingredients
• 1 cup almond milk
• 1 scoop chocolate Athlete's Blend
• 1 mango
• 1/2 tsp cocoa powder
• 1 tbsp chia seeds
• Water (as needed, we added about 1/2 cup)
Directions
1. Blend all ingredients in a high-speed blender.
2. Transfer to a bowl and add your toppings of choice. We like walnuts, pumpkin seeds, and coconut chips!