These chocolate hazelnut protein brownies are easy to make, nutritious, and perfectly balanced.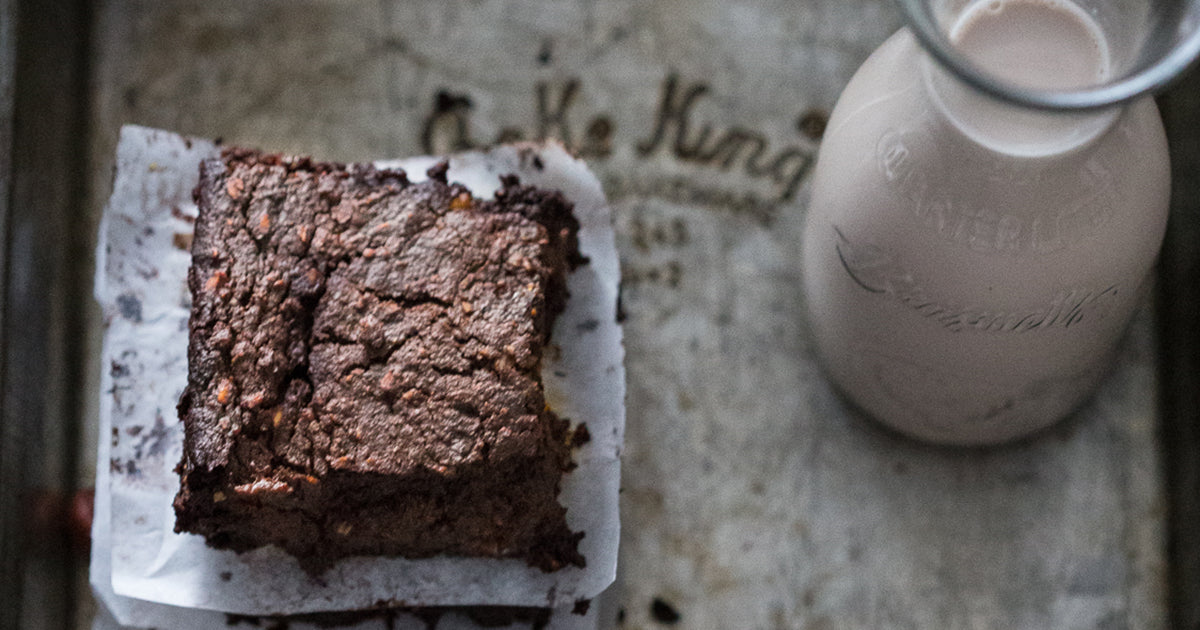 Ingredients
• 2 cups Sweet Potato (about 2 large pieces peeled and cubed)
• 2 Flax Eggs (2 Tbs Flaxseed meal + 6 Tbsp of water)
• 2 Tbsp Cacao Butter (melted)
• 1/4 cup Coconut Oil (melted)
• 3/4 cup Cocoa Powder
• 1 cup Hazelnut flour
• 1 scoop Iron Vegan Athlete's Blend Chocolate
• 1 1/2 tsp Baking Powder
• 1 tsp Vanilla Extract
• 1/4 tsp Sea Salt
• 1/3 to 1/2 cup Coconut Sugar
Directions
1. Preheat the oven 350°F or 180°C.
2. Place the peeled and cubed sweet potato in a saucepan over medium heat and bring to a boil for 15- 25 mins.
3. In the meantime, you can make your own hazelnut flour. Pan-roasting your hazelnuts first will give them a delicious, heavenly taste. Place a pan over medium heat and add 2 cups of hazelnuts. Stir every minute or so, cooking them for 5 to 10 minutes until they are fragrant and brown. Remove them from the pan and let cool. Add the hazelnuts to a high-speed blender and blend until fine (around 3 mins, do not over blend it).
4. Once the sweet potatoes are soft, drain them and add them to a food processor along with the rest of the ingredients.
5. Lightly grease a square baking pan (8x8) with coconut oil and coat the bottom with cocoa powder, then pour in the batter.
6. Bake for 45 - 50 mins. Stick a reusable toothpick or fork into the center. If it comes out clean, your brownies are done!

Enjoy with a glass of homemade hazelnut milk!

Make your own pantry!
Hazelnut Milk: 1 cup hazelnut + 4 cups of water + 1/4 tsp vanilla extract. Soak the hazelnuts over night in the fridge. Add the vanilla extract and blend until you get a consistently white in color and hazelnut is finely blended. Strain through a super fine mesh strainer (chinois) or a nut milk bag. Enjoy!