Full of flavour, these mini loaves are the perfect solution for a satisfying and nutrient-dense breakfast.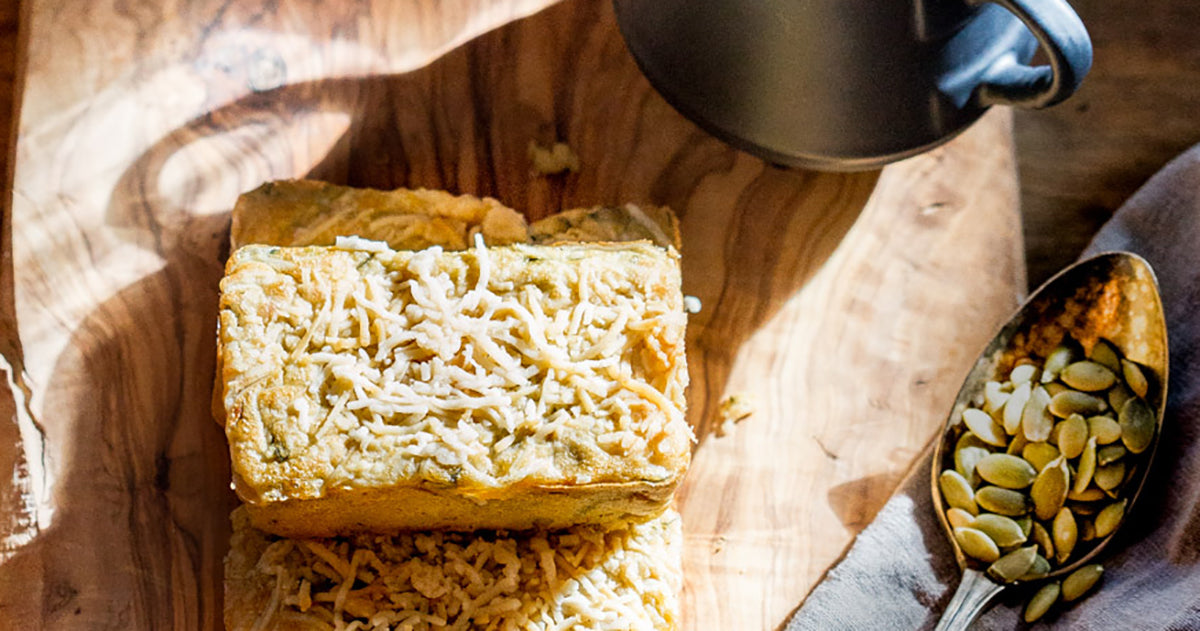 Ingredients
• 1 1/2 cups Chickpea Flour
• 1 scoop Iron Vegan Sprouted Protein Unflavoured
• 2 1/4 cups Water
• 1 can Grilled Artichoke
• 6 pieces Sundried Tomatoes
• 1 cup Spinach
• 1 tsp Baking powder
• 1 Tbsp Apple Cider Vinegar
• 6 Tbsp Extra Virgin Olive Oil
• 1 tsp Salt
• 1/2 cup Vegan Parmesan Cheese
Directions
1. Preheat the oven to 420°F.
2. In a medium mixing bowl mix the chickpea flour, protein powder, baking powder and salt. Then add the water, apple cider vinegar and olive oil and whisk until there are no lumps. You can use a blender to make it quicker. Let the mixture rest for 20 minutes.
3. Grease a mini loaf pan with olive oil. You can also use a muffin/cupcake pan or a mini muffin pan to make bite sized pieces!
4. Chop the artichokes, sundried tomatoes and spinach. Add them to the chickpea flour mixture and mix until well combined.
5. Spoon the mixture evenly into the tins. Top with some vegan parmesan cheese. Bake in the preheated oven for 30 to 35 minutes, or until a skewer inserted in the centre comes out clean. Cool before serving.
Enjoy!
Easy as ABC! This super-easy, tasty and guilty free recipe will blow your mind. I made this for my weekly meal prep; they are perfect as sometimes you are in a rush and need a fulfilling and nutrient-dense breakfast. You can make this ahead for the whole week or a couple of weeks and freeze them. I love the versatility of this recipe. You can use the same mixture to make bites and serve them as appetizers, to make a quiche or a savoury pie. Enjoy!